Anderson Silva vs. Chael Sonnen, Top 20 Rematches MMA Fans Want to See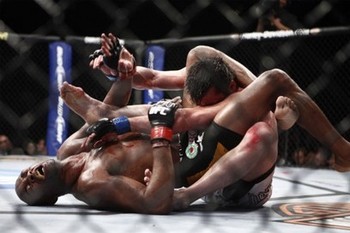 When the smoke clears and all is said and done, we can shake hands and be friends. Right? Wrong!
On June 16, 2012, Anderson Silva and Chael Sonnen will step into the cage so that MMA fans can bear witness to the biggest rematch in UFC history. UFC 147 is not only expected to be the biggest PPV event of the year, but it also looks like it could break the PPV record currently held by UFC 100, which also featured a grudge match rematch in the main event.
"Why should they fight again? We already saw it!" Just because you saw the same two guys get into the cage before doesn't mean that you'll see the same fight the second time around. Just look at Lesnar vs Mir and Liddell vs Couture as examples of different outcomes occurring in a hotly anticipated rematch.
Personal beef between fighters isn't the only reason why fans want to see rematches.The way I see it, there are 10 primary situations that would make a rematch necessary:
Controversial Decision

Controversial Stoppage

Fight Ends in a Draw

Extremely Close Fight

Extremely Exciting Fight

Outside Factor Tainted First Fight

Close Contention within Division

Animosity Between Opponents

Underdog Shocks Heavy Favorite

Winner Tested Positive for Performance Enhancer
Here is a list of 20 Rematches that MMA Fans Want to See...whether they know it or not!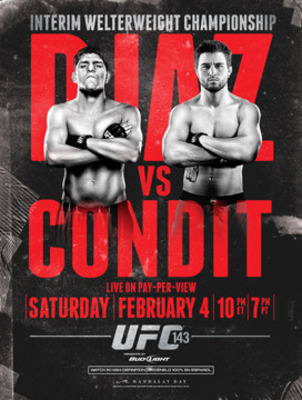 In one of the most debated decisions of recent memory, fans and fighters alike were split when scoring the interim welterweight championship fight between Carlos Condit and Nick Diaz. Diaz pressed the pace throughout the bout and Condit used impressive footwork and counterstriking.


Did Condit "run away" from Diaz? That's up for the viewer to decide. Did he get sucked into Nick Diaz's game? Absolutely not. Now that Nick Diaz knows the gameplan that Condit wants to employ, will he try to work the bout to the ground like he did in the final round? Will his frustration get the better of him and cause him to be too aggressive? Would the Gracie Jiu-Jitsu student get his hand raised the second time around?
These questions and more can only be answered with a rematch.